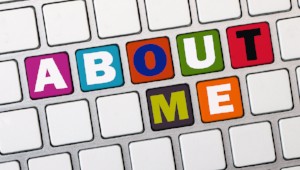 Professor Craig White

I am a clinical psychologist. I have held several clinical, academic and senior management roles within NHS Scotland and higher education. Since 2014 I have worked full-time for Scottish Government. From 2013-2016 I was National Clinical Lead for Palliative and End of Life Care, overseeing the development of the 2015 Strategic Framework for Action on Palliative and End of Life Care. I also Chaired the National Advisory Group on Palliative and End of Life Care. I have lead the development in Scotland of new legislation on an organisational duty of candour covering 10500 health and social care providers.
Qualifications wise I have a BSc (First Class) Hons in Psychology (1992), PhD in Psychological Medicine (2005) and a Masters in Medical Law (2014), all from the University of Glasgow. I have a Doctorate in Clinical Psychology from the University of Manchester (1995) and Postgraduate Certificate in Cognitive Therapy, from University of Durham (1997).
I have written extensively in support of the delivery of evidence based psychological care, including the Oxford Textbook of Psychotherapy and the Cambridge Handbook of Psychology, Health and Medicine on palliative care. My 2013 book Living with Complicated Grief was Highly Commended in the British Medical Association Book of the Year Awards. I am a Fellow of the British Psychological Society and of the Royal College of Physicians of Edinburgh. I am a Trainer, Certified CBT Therapist and Founding Fellow of the Academy of Cognitive Therapy.
My hobbies and interests are politics, movies, travel and media. When not working, I like to spend every second with my husband, Ross. We married in the University of Glasgow Chapel - I was the first Glasgow Professor ever to be married to a same sex partner there, a fact I like to share as a wee bit of history !
ProfC.org Limited is a company registered with Companies House. Registration Number: 631484.